Saturday, December 13,  6 -9:30pm (6 -6:30 arrival; meet & greet. 6:30 start)
$20 per person (Pre-Registration required by December 12th)
To register, contact Casey Capshaw at 303.881.3954 or CaseyCapshaw@gmail.com

This event is for 15 men and 15 women (first come, first served basis)
Ever notice how difficult it feels to truly reveal your most authentic self?
Join like-minded men and women as we playfully explore and practice revealing our authentic selves. These "game nights" are dedicated to helping men and women learn how to relate authentically and create intimacy and attraction in a free, fun, playful, and relaxed environment. These nights are worth their weight in gold. You will hear honest feedback on how you're received by others and then get to experiment with new ways of being. Themes of the night include play, polarity, authentic contact, and desire. Walk away with an embodied sense of your presence, integrity and radiance.  Space is limited so register soon. Contact Casey Capshaw at caseycapshaw@gmail.com or 303.881.3954 to reserve your spot today.
About Alyson
Alyson Schwabe has been in the mental health and human services field since 1996. Currently, Alyson teaches Gestalt Therapy at Naropa University's School of Graduate Psychology. She also facilitates women's groups, therapeutic workshops, and gestalt-based intensives across the country. Alyson very much enjoys working with Authentic World and Authentic SF, co-facilitating The Authentic Man Program (AMP), and The Authentic Woman Experience (AWE) in San Francisco, and is currently working to bring AWE to Colorado. She sees private clients in her north Boulder office weekly, and is committed to teaching people to live intentionally and relate authenticity. She is thrilled to be offering more opportunities to the public that are rooted in this work. To read more about Alyson, click here: http://therapists.psychologytoday.com/rms/36416 or: http://www.AlysonSchwabe.com
Sunday, December 14th, 9am-Noon
Suggested Donation $10 (Members free)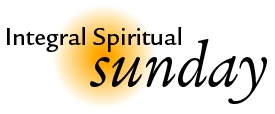 Harvard Developmental Psychologist Robert Kegan nails the essence of human development with this insight:
"The subject of one level of development becomes the object of the subject of the next level."
In other words, what we think of as "us": our thoughts, our sensations, our emotions, our history, our identity, is something that we can witness as well as enact, and as we do we grow.   This is a call to practice.   In meditation, for instance, we see a feeling, say anger, as an it or series of it's.  Instead of my anger, just … anger, arising in my body/mind as a fabric of thoughts and sensations.   Not me, but mine.
Through transformational practice we enlarge the witness — by witnessing it! — and once again what was subject becomes object(s) to a new bigger Subject, which we can capitalize because it always feels holy.   And that new  bigger subject is You, a larger dimension of yourself, which is essential your self being liberated into more space and flow.   So now You're more you than ever, except with less grip and friction, enabling an ever-increasing flow of love, creativity and power.
On a good day, at least!
So let's have a good day on Sunday with some exploration and  practice.   Stuart Davis will be here to shine his light on the topic as well.
Lead Teacher: Jeff Salzman
-
-
-
-
Program format:

9 – 9:45 am: Group meditation in the Meditation Hall, combines teaching, guided processes and silent space
10 – 11:30 am: Homily, group process and discussion led by Jeff Salzman. Stuart Davis will join us to provide music
10 – 11:30 am: Child care will be provided starting 10 am
11:30 – noon: Social time
Posted in Tags: community, Integral Spiritual Sunday, Jeff Salzman, practice, Robert Kegan, Ross Hostetter, Stuart Davis | No Comments »
Tuesday 12/16 – 6:30 – 9:00 pm
Entrance $15 (Members Free)
At this event, Susanne Cook-Greuter and Beena Sharma will anchor an intimate dialogue about their work in understanding and applying ego-development stage theory with individuals and organizations. Susanne and Beena do intensive workshops on developmental coaching, and also work with various groups and organizations around the world, supporting an evolved and sophisticated understanding of the developmental perspective.  In 2009, Susanne and Beena will be delivering workshops in Brazil, UK, Europe, South Africa and Asia.
In our evening together, Susanne will share with us her perspectives and the latest research on ego-development.  Susanne and Beena will discuss cases where a developmental perspective has illuminated the coaching and development process. We will get an overview of how this work is being applied in organizations and both the potential and boundaries that define this work.  The forum will be an open and interactive one, and you are invited to bring your own questions and understanding to make this a collective meaning-making conversation!
About the presenters
Dr. Susanne Cook-Greuter is a principal of Cook-Greuter and Associates, LLC, a consulting and research firm. Susanne is an internationally known authority on adult development and travels worldwide to give workshops and presentations in the LMF and scoring the MAP. Susanne has a doctorate from Harvard University. Her thesis, Post-autonomous Ego Development, is a landmark study in the characteristics and assessment of highly developed and influential leaders. Susanne works with Beena as her business partner in several initiatives.
Beena Sharma brings with her significant experience in facilitating leadership and organizational learning and development, including designing and anchoring large scale change efforts using Integral, Real Time Strategic Change (RTSC), Polarity Management and Action Learning methodologies. Beena co-facilitates workshops with Susanne on deep immersive excursions through the various stages of ego development. Beena is a certified MAP scorer, and also co-facilitates with Susanne, the training of scorers.
Posted in Tags: Beena Sharma, Cook-Greuter and Associates, Ego Development, Susanne Cook-Greuter | No Comments »
Next group is on Friday 12/19 at 3pm. The topic for this session is Shadow and the Disowned Self (Chapter 6 of Integral Spirituality)
Every other Friday we host a Ken Wilber Study Group, to get a deeper understanding of the foundational work that has inspired today's international integral movement.  Everybody is welcome, from those who have not yet read Ken Wilber to those who are experts. Please note: Mr Wilber is not a participant of this group.
Posted in Tags: integral spirituality, Ken Wilber Study Group | No Comments »
Thursday, December 25th, at 3pm

For Members, family and friends (RSVP required)
This will be a great opportunity for all of us to celebrate the holidays together.  We hope to have some contemplative practices, as well as food, music and fun.  We highly encourage to please bring some food/drinks to share with others.
Please send your RSVP to info@boulderintegral.org

Please mention how many people/children will join and what you might be able to share with others (food and/or drinks)
Posted in Tags: community | No Comments »